Skip to Content
Dental Implants in Northern, NJ
Rockaway Dental Center is your one-stop shop for dental services including dental implants in Morris and Sussex County, NJ. Our trusted dental practitioner has over 30 years of experience providing safe and efficient dental procedures, improving the lives and smiles of countless patients. You'll be greeted by a friendly team and accommodating environment, ensuring your comfort from beginning to end. Contact us for a consultation today.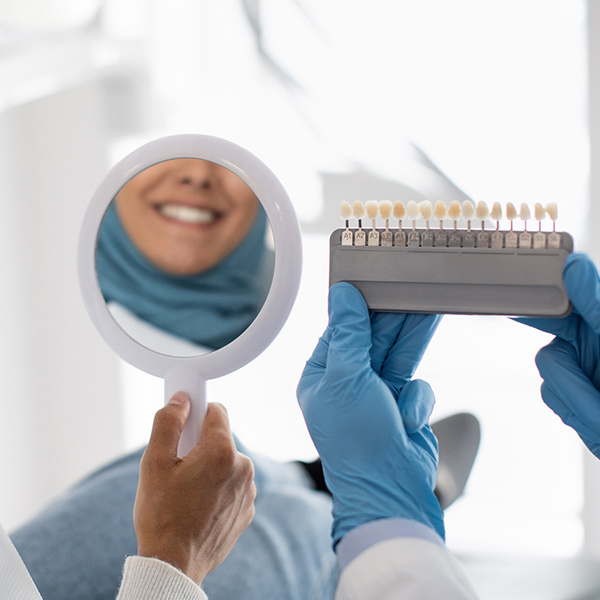 What Is a Dental Implant?
Implants are replacements for missing teeth, available in permanent and temporary options. A dental implant is customized to suit your individual smile and preferences. Patients request implants to enhance their speaking ability, comfort level, oral health, and self-confidence.
How Does the Process Work?
Here's how the implant process works:
Consultation
During your consultation, our oral health professionals will meet you to assess your needs and perform an examination of your teeth.
Procedure
During your implant procedure, our trusted professionals make a gentle incision to make way for the implant screw. Next, the implant screw is placed firmly into your jawbone, blending in seamlessly with your remaining teeth. Finally, our dental professionals suture your gums so you heal faster. The procedure process may last between two and three months to complete.
Healing
During your healing process, your jawbone will heal around your implant for a more natural look and feel. We will then put a temporary crown on your implant so you can chew and speak more comfortably. The healing process may take between three and six months.
Post-Recovery
After you've recovered, we'll place an abutment upon your implant that supports it. After a while, we'll make a mold of the abutment, remove it from your implant and replace it with a permanent crown.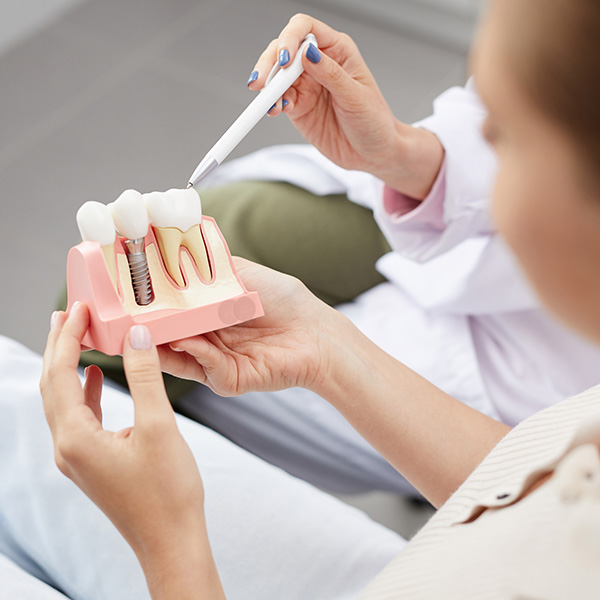 Recovery Tips
Our dental professional recommends following these tips to speed up your recovery time so you can get back to your daily life:
Refrain from doing any activities 48-72 hours after your procedure. Get as much rest as possible.
Make sure to drink plenty of water and healthy fluids to stay hydrated.
Gently apply an icepack to your face if your implant is causing you pain or discomfort.
Avoid chewing directly on the implant and bone grafts. Limit direct contact as much as possible.
Request a Consultation Today
Our dentist is here to answer your questions and concerns about implants. Contact us today, and we'll schedule a free consultation and start the process of achieving your new-and-improved smile.
Schedule a Customized Consultation Today