Skip to Content
General Dentistry in Northern, NJ
Rockaway Dental Center has provided over 30 years of general dentistry throughout Northern New Jersey. Our one-stop shop handles routine dental services for adults, children, and families, including regular checkups and exams. Our locally owned and operated dental office is operated by a warm, inviting staff who maintain an accommodating atmosphere from your first consultation to when you leave with your brand-new smile.
Why You Should Schedule Routine Dental Checkups
Are you struggling to recall the last time you had a checkup at the dentist? Do you know that it's been more than six months since your last exam? If so, we think you're overdue for another visit to the dentist's office.
Scheduling routine checkups every six months or more is crucial to maintaining optimal oral health. Regular checkups can detect concerning signs of oral health issues and prevent cavities, decay and disease. Further, you'll receive routine cleaning that keeps your teeth vibrant and shimmering throughout the year.
Here are the routine services we provide:
Dental Exams and X-Ray Imaging
Regular exams and advanced x-ray imaging can detect signs of tooth decay, damage, and other oral health concerns early. During an exam, Dr. Helfand reviews your oral health history and checks up on specific areas of your mouth that have caused oral health issues in the past. Dr. Helfand and our team assess restorative work such as crowns to see if they're holding up. Our cutting-edge x-ray technology takes images of areas of your mouth that go undetected to the naked eye to monitor their condition.
Dental Fillings
Do you feel an intensely sharp pain in your teeth every time you bite and chew food or sip on a liquid? Is throbbing tooth pain hindering your daily life? If so, you may have a dental cavity or tooth decay. If the cavity or decay advances, we recommend considering dental fillings to eliminate them. Dr. Helfand and our team provide a thorough dental cleaning and offer patients many options for dental fillings including gold, silver, porcelain, and composite resin. Our fillings provide restored structure and function for your teeth.
Tooth Extractions
Many patients hesitate when they hear the term "tooth extraction," but you can rest assured that extractions are a routine procedure that Dr. Helfand performs with care and comfort. Extractions create space for incoming teeth that are having trouble growing in, and they remove decayed and diseased teeth that cause you pain and prevent the oral disease from spreading. During extraction, we use an approved local anesthetic to numb your mouth completely. We'll remove any decayed teeth carefully and swiftly so you can return to your daily routine as soon as possible.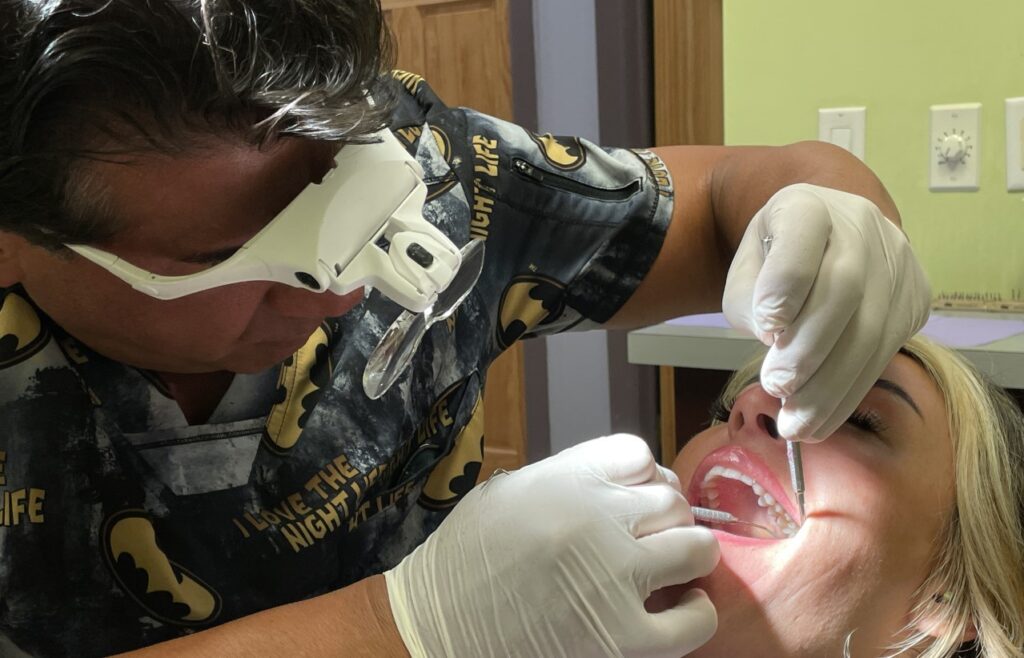 Maintain Your Oral Health With a Consultation
Scheduling routine exams, checkups, and cleanings are essential to your oral health. We make the process easier by offering customized consultations for our patients. During your consultation, we'll evaluate your oral health and form a precise treatment plan to meet your needs.
Schedule a Customized Consultation Today