Skip to Content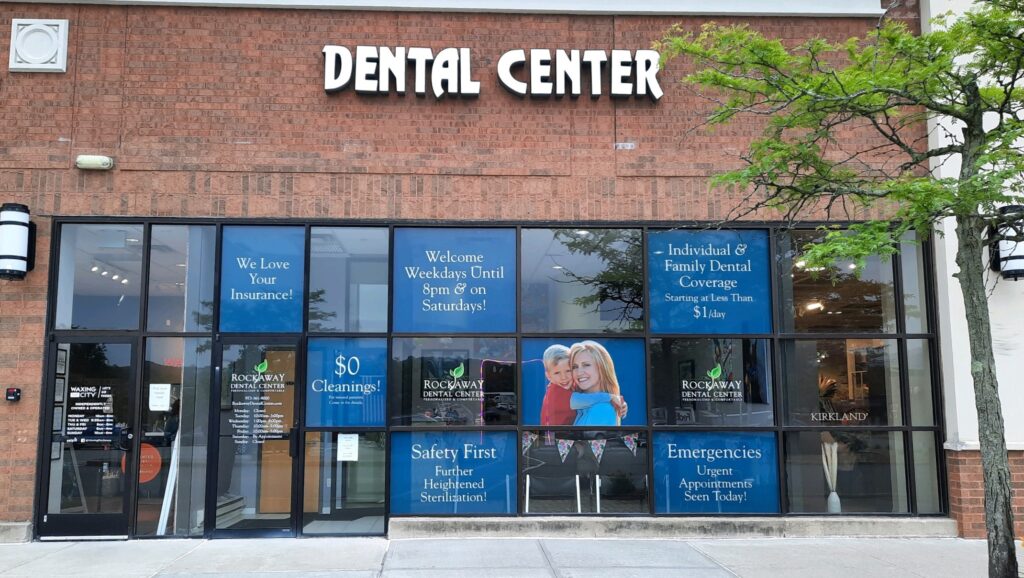 See What Our Clients Have to Say About Us
Warm and welcoming staff. Nalani was great with my deep cleaning and Dr. Helfand is the best dentist I've ever gone to! Like everyone being fearful of the dentist, they are the ones not to make you afraid. He did a root canal and extraction on one side on the same day. Told me I'd have no pain. I was doubtful of that. But after everything wore off, I was eating and went out that same night. Next morning I was back to myself with no pain. I'm very impressed all around.
I love going to Rockaway Dental Center. The staff is very friendly. They have televisions that show shows I watched growing up and it helps me relax. There are collections of Marvels characters, and Dr. Helfand is the Hulk (and he really looks like him).
First time at this place and I could say one of the best experiences at the dentist. Would truly recommend for adults and kids. Dr. Adam and staff were amazing.
I've been going here for years. The dentist, hygienist and office staff are great!
I had a wonderful first experience at Rockaway Dental Center, and lucky for me I had my appointment during Halloween season and got to enjoy their outstanding decorations. Even without the fun Halloween decor, the inside of the office is very modern and fun. The hygienist was really friendly, gentle, and quick during my cleaning. I only interacted with Dr. Helfand shortly, but he was super nice as well. I would definitely come back to this center because they offer evening hours and we're very easy to schedule.
I've had good fortune of having Dr. Helfand as my dentist in Rockaway NJ for quite some time now. He has taken care of my entire family. He has done all types of procedures on me and my family. We trust his work 100% and all his advice completely. All of his work has been phenomenal. Great staff… very friendly and professional. I highly recommended!
I had a great experience, the staff made me feel extremely comfortable especially the doctor's assistant Melissa. She was patient and friendly which made me feel comfortable. I would recommend this office to anyone who needs Dental work.
Knowledgeable, sweet and attentive staff that listens to your needs. The doctor is very friendly and enjoys making small talk so you aren't uncomfortable. Personally, I'm always comfortable at the dentist, it's like a spa experience for me. But everyone here is top notch and I would recommend them to anyone.
I have been a patient of Dr. Helfand's for about a year now. I always look forward to visiting the office. The dentist, the staff, the staff and the hygienist have all treated me with nothing but kindness and respect. I feel safe comfortable in their hands. I love the decor. The office is filled from top to bottom with superhero pictures and memorabilia. It is always easy to schedule and get appointment. I can't say enough good things about this dental office.
Dr. Helfand knows what he's doing when it comes to teeth! I hated my smile and wanted a straight set of pearly whites for years. I'm glad that I chose to go here among other clinics. The staff here really cares about their patients and allows for an easy and efficient procedure. Thank you guys for giving me the confidence I needed!
Dr. Helfand has been my dentist for just about a year now. I have extreme anxiety when it comes to my teeth/dental care. Both Dr. Helfand and his staff always make me feel like I am in good hands. Their office is clean, the ability to make an appointment is easy because they offer any and all types of hours you can imagine, and all of my dental work has been A+. The dentist even has emergency hours! As someone who works a 10-6, knowing I can get to the dentist after work or during an emergency is a huge relief. The hygienist is wonderful as well if you are just looking for routine cleanings.
I have been a patient for over 20 years. Dr. Adam Helfand is extremely knowledgeable and capable of handling your dental problems. Support staff are professional and pleasant. Highly recommend for your dental needs.
Thank you Dr. Helfand and staff! I have been a patient there for several years and I have always had a great experience. Just recently I was in horrible pain, I called the office and they immediately accommodated me on the very same day. The staff is very attentive, friendly and professional. Dr. Helfand took the time to evaluate and consult me and answered all of my questions. I was always terrified of the "dental chair", but the staff immediately welcomes you and assures you are in comfortable setting. Their #1 priority is excellent customer service and they always go above and beyond to make sure I am taken care of! Thank You as always Rockaway Dental!
I've been embarrassed by my stained teeth as long as I can remember. Dr.Helfand and his staff made me feel very comfortable and at ease during my consultation. I had read about veneers online and had many questions. Adam, as the doctor likes to be called, answered every question and had amazing before and after pictures of various procedures. I decided to go with Lumineer veneers, 8 on top and 6 on the bottom. The result was more than I ever hoped for! I've never smiled so much! A+++
I have been going to this dentist office for several years now and I always receive the best care and treatment here. The staff is absolutely amazing and makes me feel a lot less nervous about going to the dentist. I would definitely recommend this place to a friend because it is truly a great place to be.
I had a very good experience at Rockaway Dental Center. The staff was courteous and professional. I went in pain and left feeling like a new person. Not only was I satisfied with the services. I felt a sense of warmth for the staff. I will recommend Adam Helfand to my friends and family.
All the receptionists are very friendly and competent. Tammy has been there a long time and treats the patients like family. Corina, my dental hygienist is the best I ever had. She understands my teeth sensitivity. I go every three months.
Dr. Adam is a rock star! He put a Maryland bridge in for me years ago and it was the right call. He is a straight shooter and I trust the team. I enjoy going them, as much as you can possibly enjoy going to the dentist! Lol. Keep up the good work.
Nalani was very professional. She made me feel calm and comfortable. The front staff was very helpful and nice. Miriam helped me with my appointment. She speaks Spanish and It was helpful. Everything was great.
His expertise will marvel you. I've never met a more qualified dentist in my life. A pleasure to seat on his chair!
Schedule a Customized Consultation Today